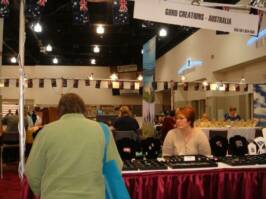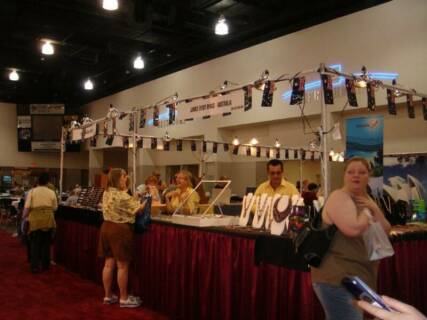 This page was last updated: November 16, 2013
USA TRIP

The Bead and Button Show in Milwaukee was great.

The whole trip far exceeded my expectations.

I must say that I found the people everywhere in the States to be extremely friendly (even those who were doing security at the airports.) They were always smiling and interested in knowing where you were from.

The weather was wonderful and I can't wait to go back, even if it means 'random' security checks again.

Thank you Michael Sedin for arranging this for all of us.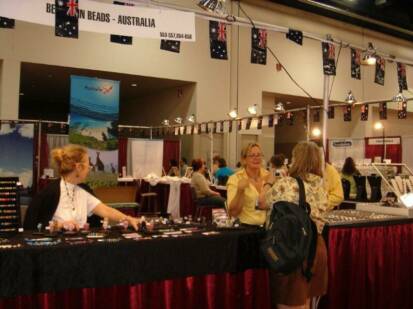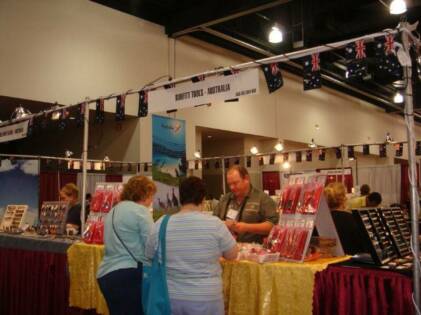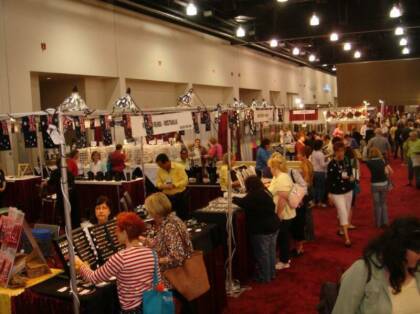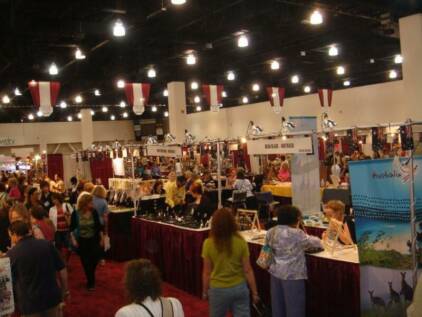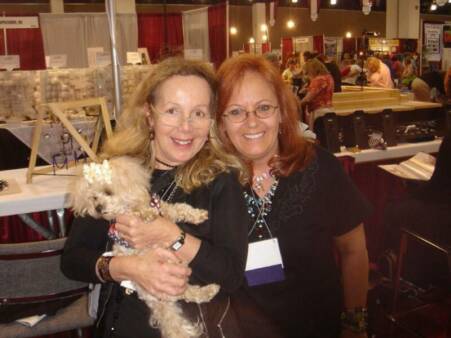 Sue Austin and Cat from Cattwalk presses with her cute little companion dog. Cat is a very generous and talented woman!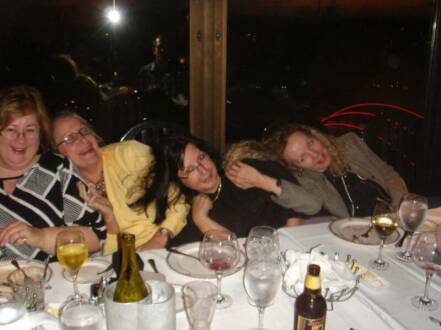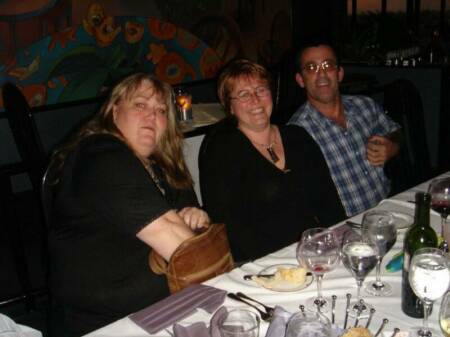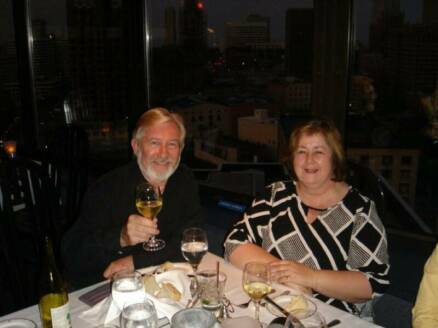 Michael and Valery Sedin who made the trip possible.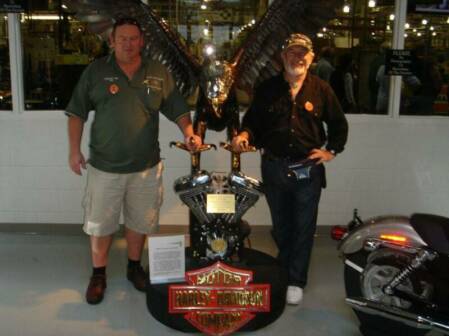 Murray and Michael in Harley Heaven.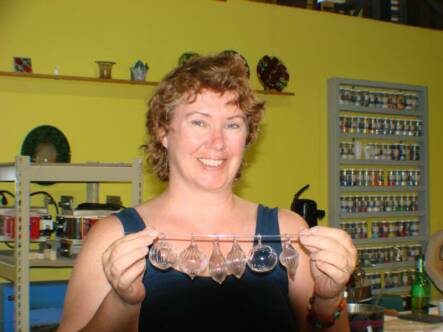 Julie, from Lansing with the baubles she made in Thomas' class.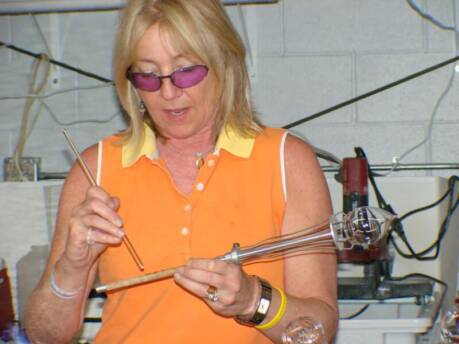 Val, from Delphi, doing what all naughty children do when they get near fire: burning her name in the handle of her tool.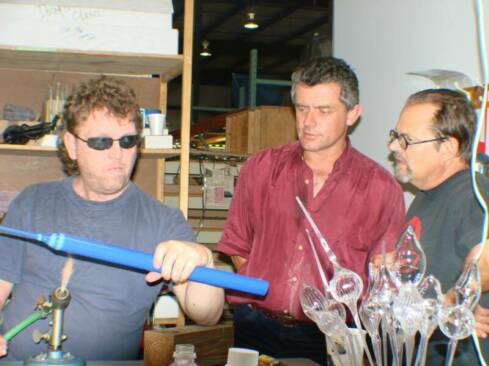 Thomas, George and Fred with my pulled points in the bottom right corner.